Protect your valuable products, materials and equipment.
Regardless of your storage demands, we've got you covered!
Multiple Configurations to Select From
Our steel containers are available for rent in 20′ and 40′ lengths. Also available are 20′ climate controlled and 40' combination (storage / climate controlled) units.
Accessories for Any Job
Improve your storage utilization by organizing your containers with shelving and pipe rack options.
On Time Delivery and Pick-Up
We strive to provide prompt on time ground delivery and pick-up to meet your scheduled deadlines. Our full-size tractor and trailer can deliver two 20' or one 40' container each trip. A smaller wrecker type flatbed truck is available for sites with limited space for maneuvering.
Learn here how a container is delivered and think about where you need the door end of the container placed.
No Hidden Fees
No Fuel Surcharges
No Property Tax Fees
Rest assured, we don't nickel and dime our customers. The quote you receive is what you can expect to pay.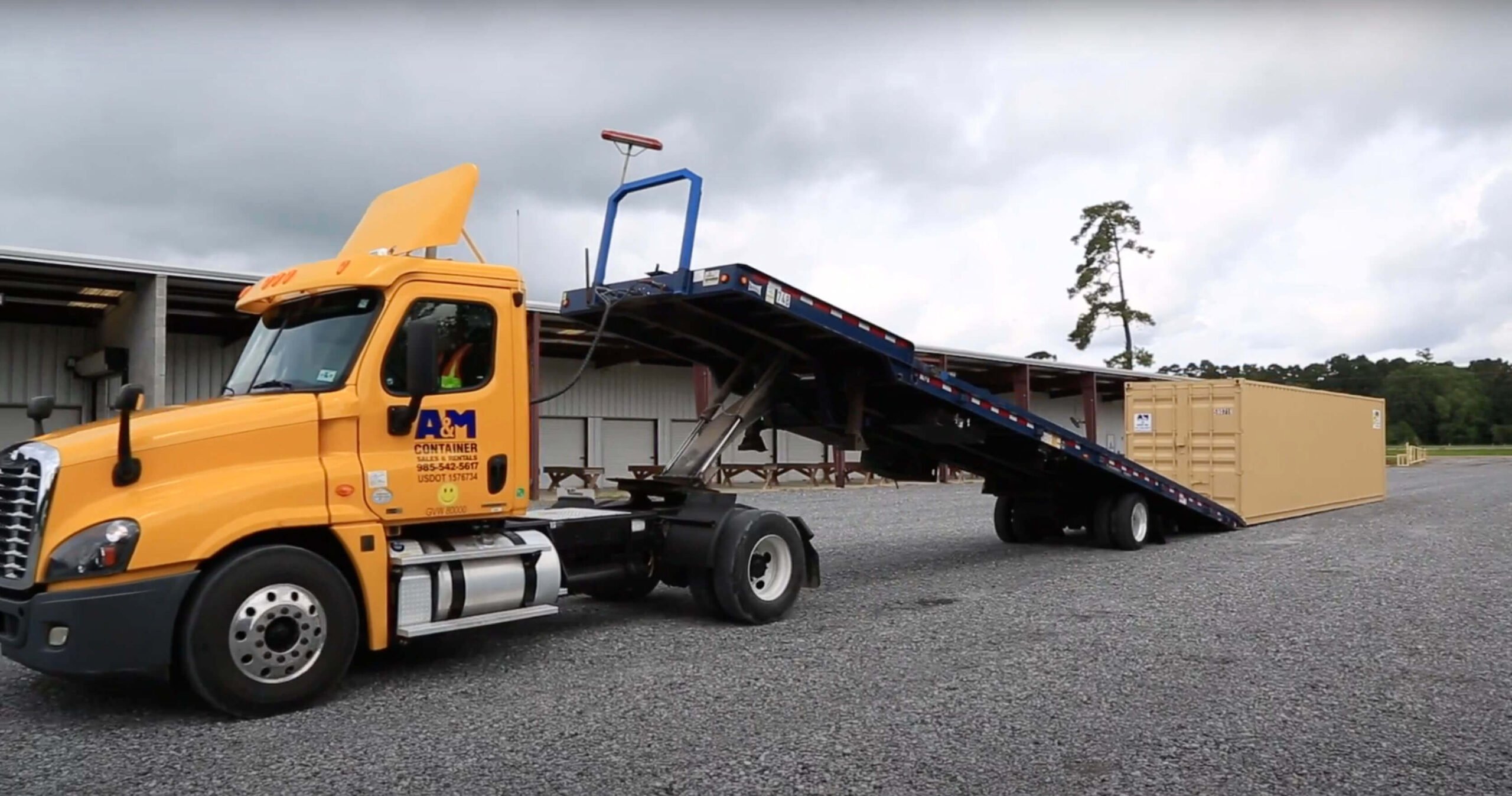 Prompt delivery and pick-up with our specialized tilt bed truck trailers. Trucks are big and heavy so learn more about delivery and pick-up here.
CONVENIENTLY LOCATED
Open Monday thru Friday, we invite you to visit our facility to ensure the container you select meets your requirements.

A&M Container Sales & Rentals
18056 S. I-12 Service Rd.
Ponchatoula, LA 70454
Physical Address:
18056 S. I-12 Servie Road
Ponchatoula, La 70454
Mailing Address:
P.O. Box 8622
Mandeville, La 70470
Monday-Friday 8:00 AM - 4:30 PM