Shipping Container in New Orleans
Are you looking for New Orleans storage containers? Contact A & M today!
When you need local, dependable storage container solutions for your home or business in New Orleans, A&M Container is the one to call. Here at A&M, we sell and modify shipping containers of all kinds, serving you proudly throughout New Orleans, a major port and economic hub for the Gulf Coast region of the country.
Home to 390,000, New Orleans is a place we love to work. This most populous city in Louisiana is situated along the Mississippi River and is world-renowned for its music, unique dialect, Creole cuisine and of course Mardi Gras. But even more than that, New Orleans boasts a proud cross-cultural and multilingual heritage that extends to the homes and neighborhoods of this vibrant city.
Throughout our history, we have been serving this area with quality container sales to meet your residential or commercial needs.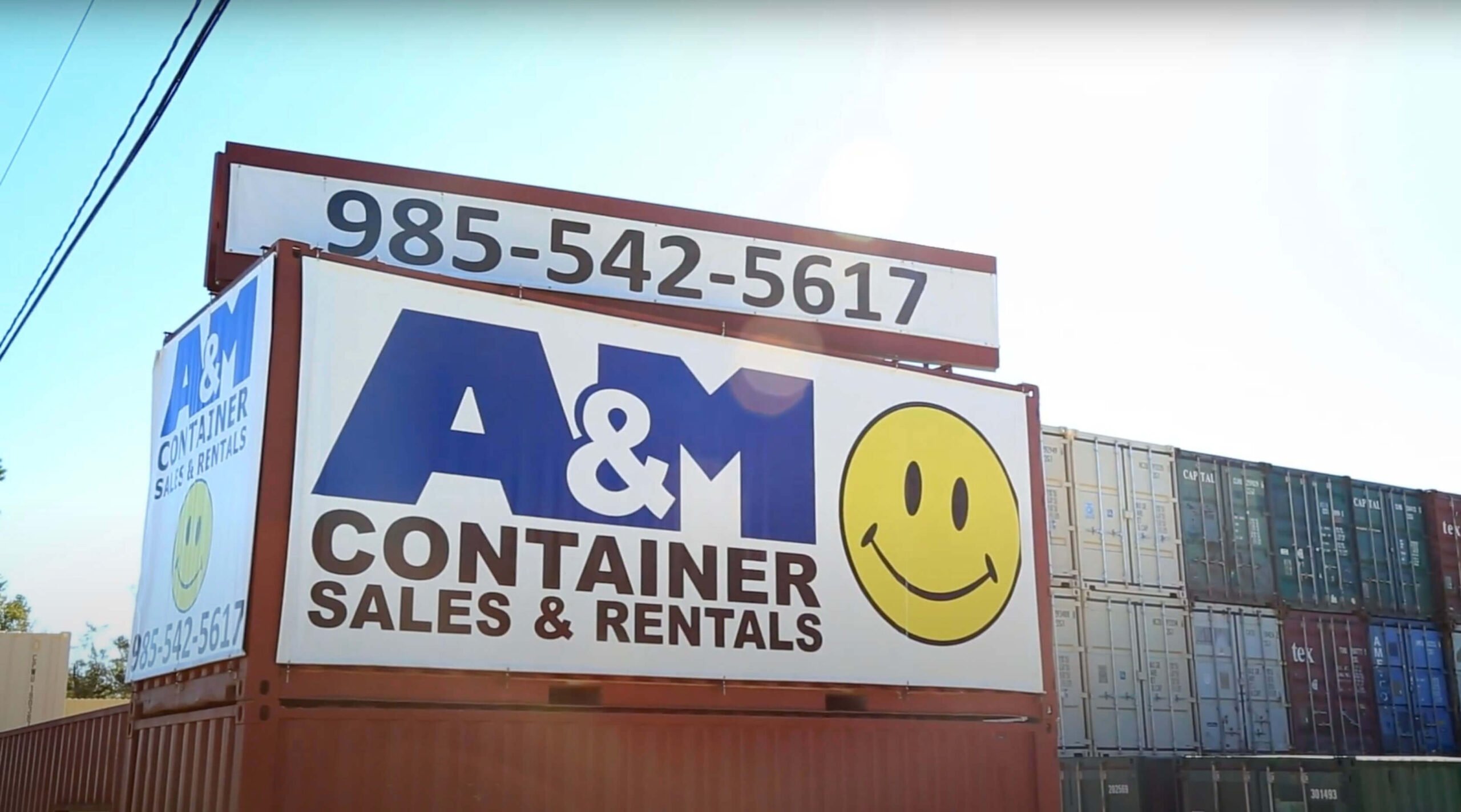 What We Do in New Orleans
At A & M Container , we supply secure steel cargo containers to meet and exceed the shipping and on-site storage requirements of our customers. We deliver the containers to your site, whether for construction sites, retail centers, or industrial applications. Because our containers are engineered for strength and longevity, you can rest easy knowing they can handle anything you put them through.
Our services in New Orleans include:
Container sales (20', 40', high cube, specialty)
Ground level delivery and pickup
Modifications (paint, AC, heat and electric)
Doors and windows
Insulation
Accessories such as shelving and pipe racks
Why Choose Us in New Orleans?
A&M Container Advantages is a wise choice when you need storage containers for your site, for these reasons and more:
Strong and secure containers built of 14-gauge steel panels and high tensile steel framing with locking bars
Reliable and convenient service
Ground-level access and prompt tilt bed delivery and/or pickup to meet your scheduled deadlines
Customization available: doors, windows, venting, shelving, lighting, insulation, humidity control and more
Local service throughout south Louisiana and MississippiNo hidden fees
No fuel surcharges
No property tax fees
On-time delivery and pickup
Multiple configurations to choose from
Free quotes
Serving southern areas of Louisiana and Mississippi, we specialize in the sale or purchase of new and used ground level storage containers as a temporary or permanent storage solution.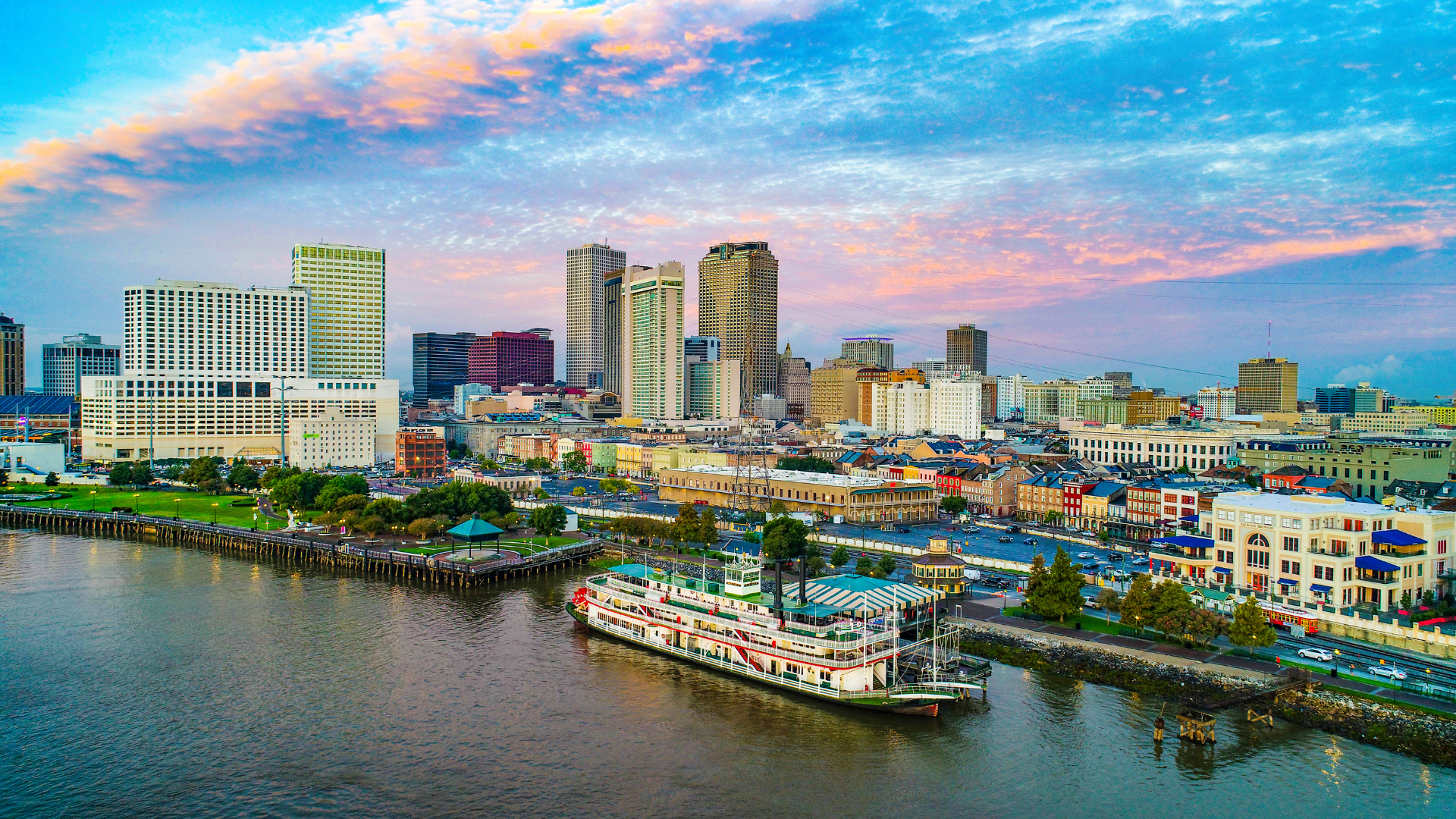 Contact A & M Container
We are a locally owned and operated family business focused on providing container solutions at the regional level. Founded in 2002, we are conveniently located on I-12 in Ponchatoula, Louisiana. Our containers, available in a variety of sizes and conditions, come directly out of international shipping service.
We are dedicated to providing you with competitive prices, excellent customer service and strong, durable products. We want to become your dependable source for on-site storage solutions in New Orleans!
To learn more about our containers in New Orleans and surrounding areas, contact us at 985-542-5617 or request a quote online.

STRONG & SECURE
Built of 14 gauge steel with bar locks on all doors and easy access ground level

RELIABLE & CONVENIENT
Prompt tilt bed delivery and/or pick up to meet your scheduled deadlines

CUSTOMIZATION AVAILABLE
Doors, windows, shelving, lighting, insulation and humidity control added to suit your needs

LOCALIZED SERVICE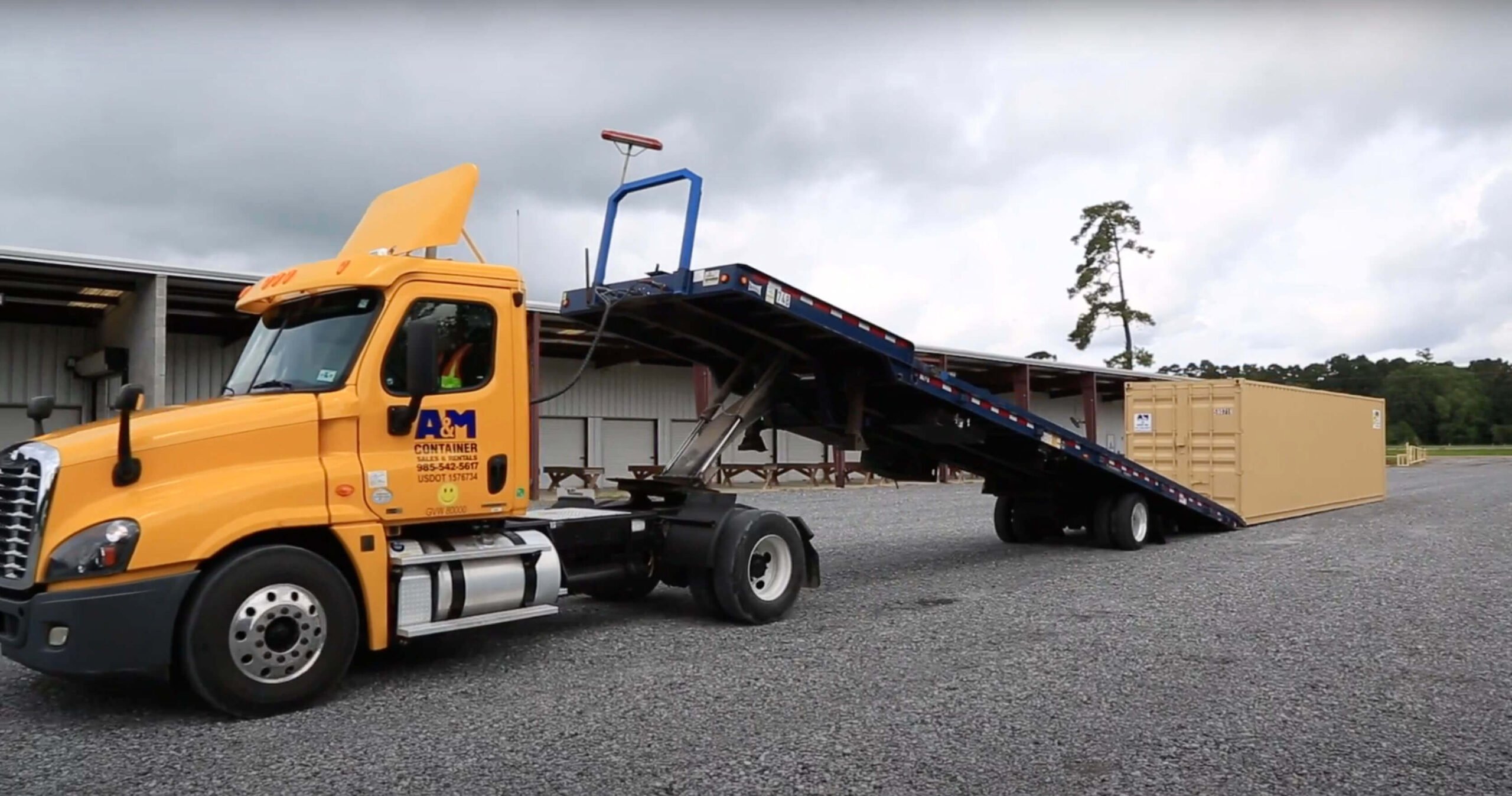 Prompt delivery and pick-up with our specialized tilt bed truck trailers. Trucks are big and heavy so learn more about delivery and pick-up here.
CONVENIENTLY LOCATED
Open Monday thru Friday, we invite you to visit our facility to ensure the container you select meets your requirements.

A&M Container
18056 S. I-12 Service Rd.
Ponchatoula, LA 70454
Physical Address:
18056 S. I-12 Servie Road
Ponchatoula, La 70454
Mailing Address:
P.O. Box 8622
Mandeville, La 70470
Monday-Friday 8:00 AM - 4:30 PM