40 Ft Shipping Containers For Sale
Good Grade Used
Specifications
External Dimensions:   40'L x 8'W x 8'6″H
Internal Dimensions:    39'5"L x 7'8"W x 7'9"H
Door Opening:                7'8"W x 7'5"H
Approximate Weight:    8500 Lbs
Request a Quote
Good Grade Used, High Cube
Specifications
External Dimensions:    40'L x 8'W x 9'6″H
Internal Dimensions:     39'5"L x 7'8"W x 8'9"H
Door Opening:                 7'8"W x 8'5"H
Approximate Weight:    8900 Lbs
Request a Quote
New, One Time Used
Specifications
External Dimensions:   40'L x 8'W x 8'6″H
Internal Dimensions:    39'5"L x 7'8"W x 7'9"H
Door Opening:                7'8"W x 7'5"H
Approximate Weight:    8500 Lbs
Request a Quote
New, One Time Used, High Cube
Specifications
External Dimensions:    40'L x 8'W x 9'6″H
Internal Dimensions:     39'5"L x 7'8"W x 8'9"H
Door Opening:                 7'8"W x 8'5"H
Approximate Weight:    8900 Lbs
New, One Time Used, Double Door
Specifications
External Dimensions:   40'L x 8'W x 8'6″H
Internal Dimensions:    39'5"L x 7'8"W x 7'9"H
Door Opening:                7'8"W x 7'5"H
Approximate Weight:   8500 Lbs
Request a Quote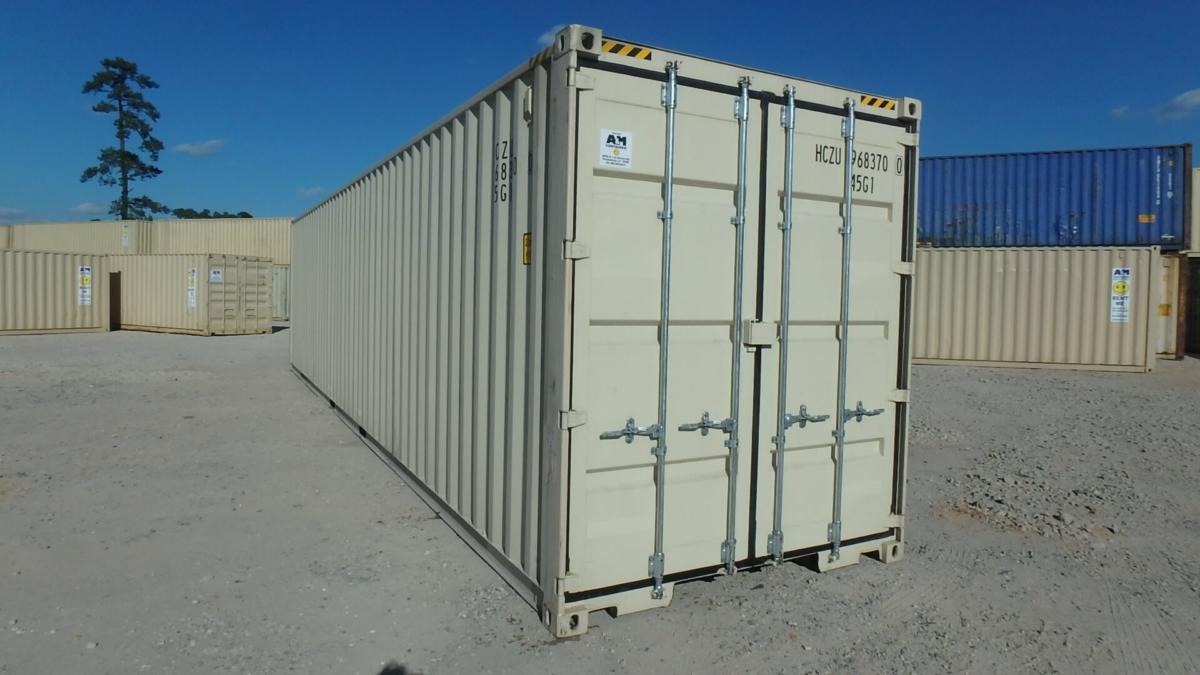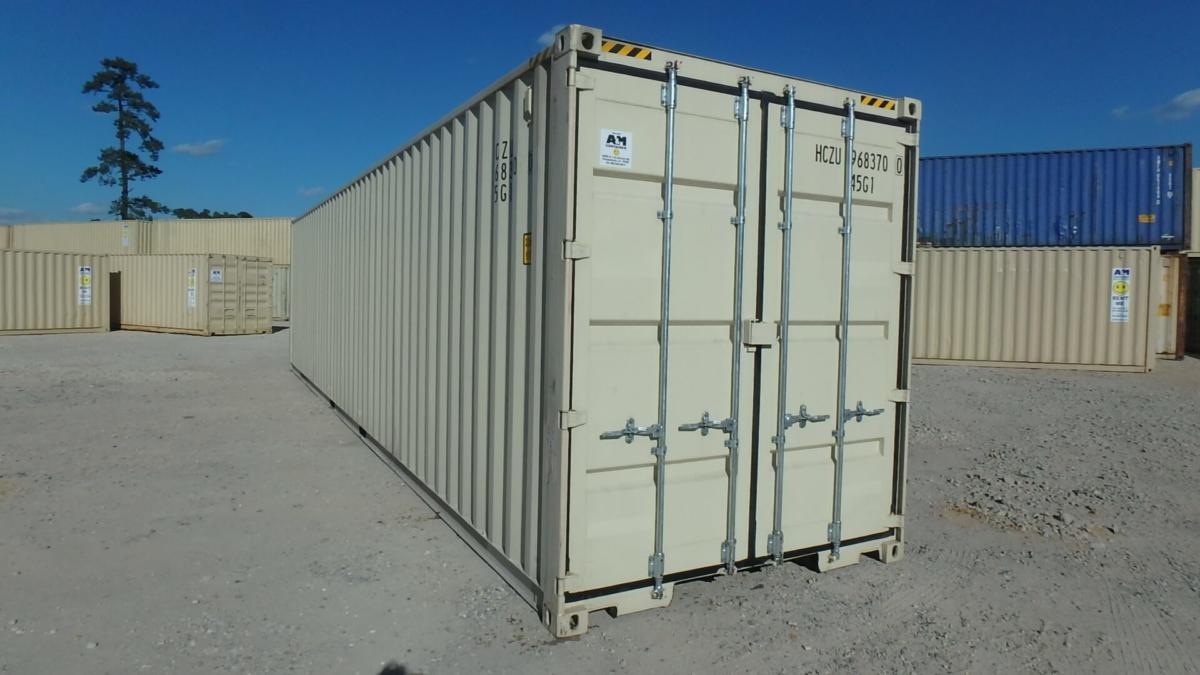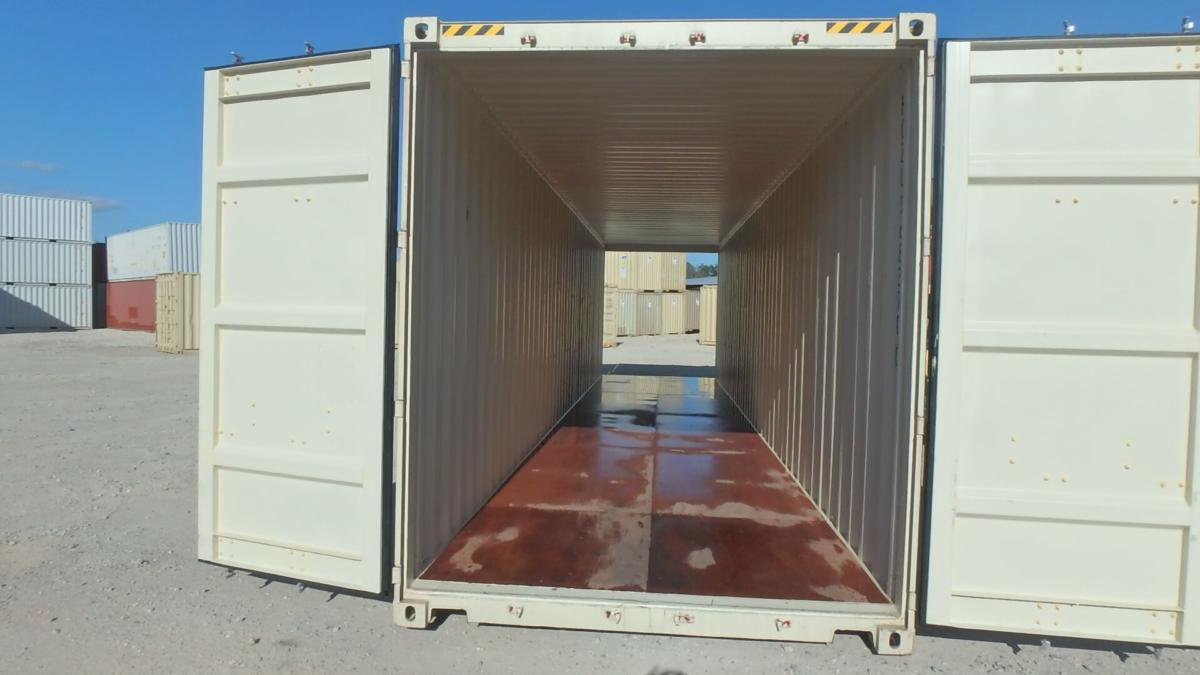 New, One Time Used, Double Door, High Cube
Specifications
External Dimensions:    40'L x 8'W x 9'6″H
Internal Dimensions:     39'5"L x 7'8"W x 8'9"H
Door Opening:                 7'8"W x 8'5"H
Approximate Weight:     8900 Lbs
Request a Quote
Non-operational Insulated Reefer
Specifications
External Dimensions:   40'L x 8'W x 9'6″H
Internal Dimensions:    39'5"L x 7'8"W x 8'9"H
Door Opening:                7'8"W x 8'5"H
Approximate Weight:    8900 Lbs
Request a Quote
Need Help Deciding?
If you have an idea for a specialized need that goes beyond storage applications, contact us to learn more about custom container modifications such as windows, doors, shelving, lighting, insulation and humidity control.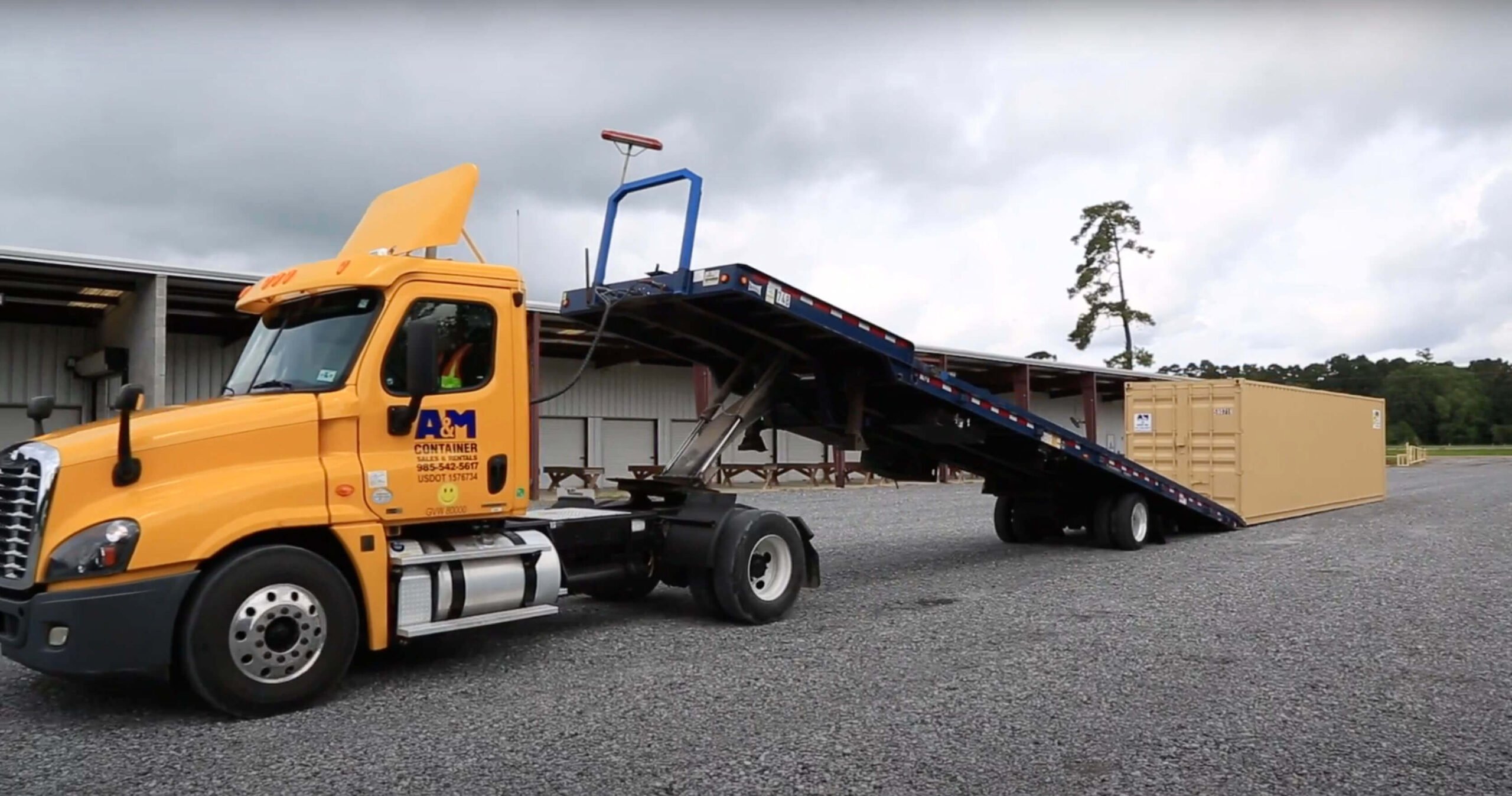 Prompt delivery and pick-up with our specialized tilt bed truck trailers. Trucks are big and heavy so learn more about delivery and pick-up here.
CONVENIENTLY LOCATED
Open Monday thru Friday, we invite you to visit our facility to ensure the container you select meets your requirements.

A&M Container
18056 S. I-12 Service Rd.
Ponchatoula, LA 70454
Physical Address:
18056 S. I-12 Servie Road
Ponchatoula, La 70454
Mailing Address:
P.O. Box 8622
Mandeville, La 70470
Monday-Friday 8:00 AM - 4:30 PM